About
Schedule
Thursday 8th & Saturday 10th July
About
clients

Museu Del Disseny de Barcelona
Plaça de les Glòries Catalanes, 37,
08018 Barcelona
Spain

Contact Info
info@nonstopbarcelona.com
+34 636 36 30 54
clients
clients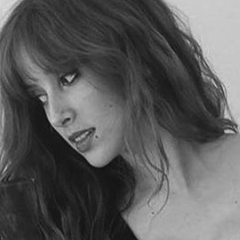 Marta Nael
Concept Artist
From a very young age, I knew what I wanted to become as a grown-up. So my love for art started at a very early age. I have a love for all artistic disciplines but after completing a Fine Arts degree I started to learn digital art, matte painting and concept art, something which has enabled me to embark in a variety of projects from book and music album covers, to concept art for videogames, and marketing illustrations amongst many others, with clients such as Blizzard and Deep Silver.
«My style could be described as a game of light and color, which gives way to colorful and painterly illustrations, whether they are characters, environments or concept art.
I got my first commissions in 2010 when I was finishing my Fine Arts degree and a year later I won ImagineFX Rising Stars award, and also Expomanga's Best Spanish Illustrator.
I've done tutorials for magazines such as Advanced Photoshop or ImagineFX and given many workshops in Spain, while also attending several Comic and Manga Cons in this country.
My work has appeared in many artbooks such as Digital Art Masters (3dtotal), Exotique (Ballistic), Sketching from the imagination (3dtotal) or Prime books (3dtotal). In the last 7 years I've published four artbooks with Spanish publisher Ediciones Babylon, two of them mainly digital, and the other two featuring only traditional media.»
clients