Cristian Chihaia
Will be with us on NonStop Visual Development Seminar. The program will be soon updated, stay tuned.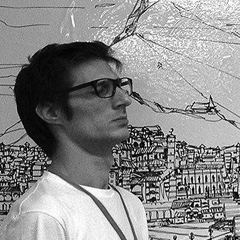 COUNTRY:

Romania

DATE:

Coming Soon
About
My goal as an artist and designer is to use my skill and background experience to solve problems. Ilove anything from  or . Specialties:
Cristian Chihaia is an Art Director and Concept Artist from Romania. His specialties include Concept Art, Illustration, Graphic Design, Branding, Identity, 3D painting, sculpting or anything else that tickles his creative side. Currently works for Ubisoft Entertainment as an Art Director.
Featured Projects
Has worked with companies such as Paizo Publishing, Ubisoft Entertainment, EA Games, Fantasy Flight Games, Gameco, NGCOMO, BMW and Assasin's Creed.