About
PROGRAM (To Be Confirmed / Coming Soon)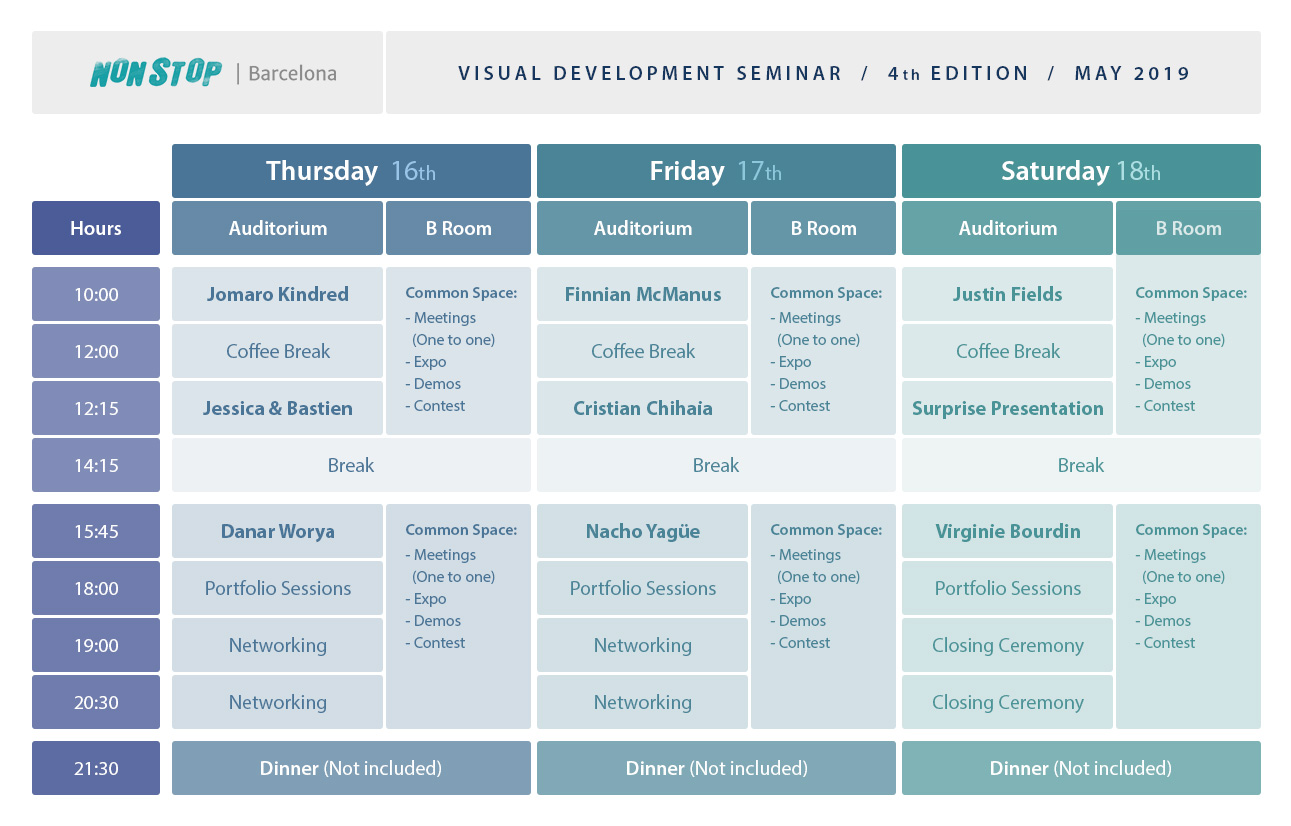 THURSDAY / Day 16th / May
---

10:00           Jomaro Kindred 
---

12:00          Coffee Break 
---

12:15          Jessica Rossier  &  Bastien Grivet

---

14:15           Break
---

15:45          Danar Worya  
---

18:00          Portfolio Sessions  
---

19:00          Networking 
---

20:30          End
---

21:30          Dinner  (Not included)
---
FRIDAY / Day 17th / May
---

10:00          Finnian McManus
---

12:00          Coffee Break 
---

12:15          Cristian Chihaia  
---

14:15           Break
---

15:45          Nacho Yagüe  
---

18:00          Portfolio Sessions  
---

19:00          Networking 
---

20:30          End
---

21:30          Dinner  (Not included)
---
SATURDAY / Day 18th / May
---

10:00           Justin Fields  
---

12:00          Coffee Break 
---

12:15          Surprise Presentation  
---

14:15           Break
---

16:00          Virginie Bourdin
---

18:00          Portfolio Sessions  
---

19:00          Closing Ceremony 
---

20:30          End
---

21:30          Dinner  (Not included)
---
About
clients

Movistar Center Barcelona
Carrer de Fontanella, 2,
08002 Barcelona
Spain

Contact Info
info@nonstopbarcelona.com
+34 636 36 30 54
clients
clients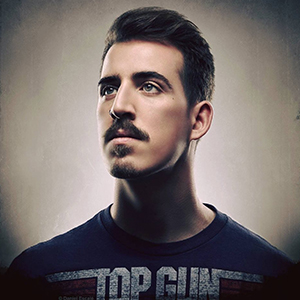 Pablo Carpio
Concept Artist
Pablo Carpio is a Spanish concept artist living in Madrid.
He ended his bachelor degree in Fine Arts in 2015; in the last four years, he has been working for film and game companies such as Pixar, MPC, Riot Games, Ubisoft, Insomniac, Axis Studios, Tencent Games and others, including Marvel Studios, where he worked as part of the core Visual Development team of Captain Marvel.
His main skills go from cinematographic lighting and composition to vehicle and environment design.
clients